ABOUT U.R.D.Ki HOSTEL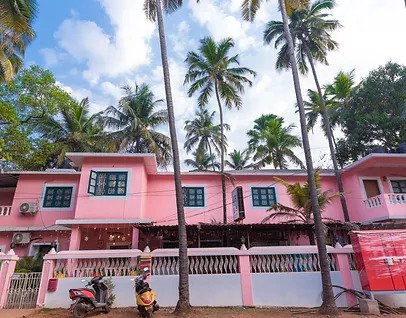 At U.R.D.Ki, we thrive to enrich our own mindset and the way we live. We are a team of individuals who strive to grow and empower others around us. We try to create a sustainable place where we wish to use the resources efficiently and give back to the environment effectively. We closely work with Earthen Pot to manage our waste and create cool stuff from cigarette buds!
We make sure that the comfort is not compromised. We have attached washrooms in each and every room and dorm to make sure you have your space. A little curtain is provided on each dorm bed to give you your privacy and all are air-conditioned.
We have wifi with 300 Mbps speed so that all those working have the ease. A little library space to read and paint and a common room to just chill and be you!
Also, we have a fully equipped kitchen to make sure you have all you need. We try to be a home for you away from your home! :)
OUR VALUES
Everyone is welcomed here with a Non- Judgemental mindset.
We believe in Originality. The possibility that gets created by being original is out of the box and magical and we try to facilitate that.
We are people-centric. Be it our team or the guests, their satisfaction is of the utmost priority.
We believe in collective decision making. Every team member works towards the betterment of U.R.D.Ki. It is highly important to consider everyone's point of view to understand how one decision can impact all the functions.
Safety is of utmost importance at U.R.D.Ki. We want to make sure that while people are backpacking, they do not worry about their belongings rather enjoy their journey while travelling.
We believe in growth. Everyone is empowered here to do what they really enjoy doing and showcase their talent. Every team member has their creativity within and we make sure it comes out in the most natural form.